Jamesville-DeWitt Middle School students will transport you to a magical world this weekend. "The Little Mermaid Jr." directed by JDMS Music Teacher Justin Bird, is being shown this Friday and Saturday at the high school auditorium.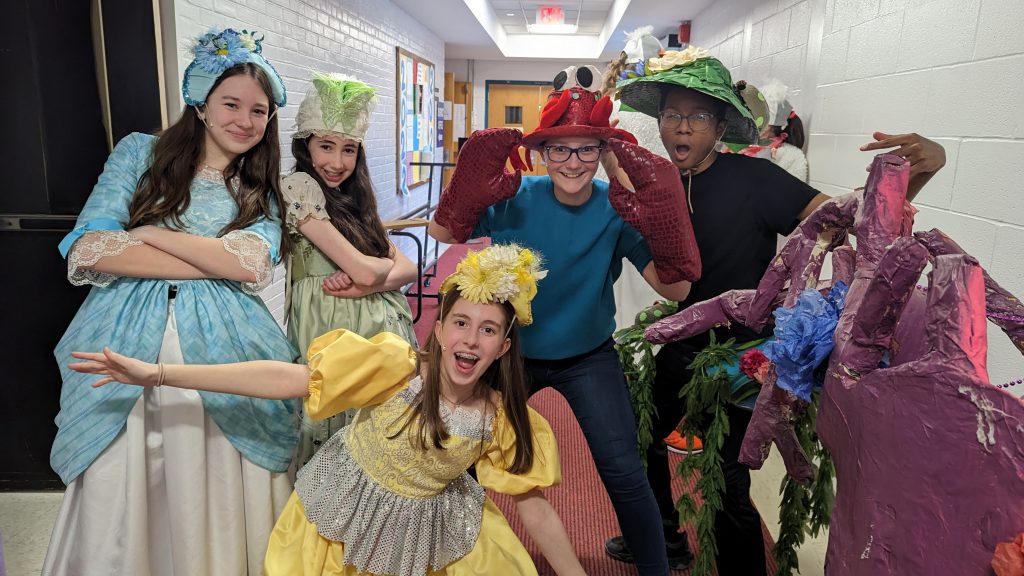 A total of 57 students are working on the show. This includes members of the cast, crew, and pit orchestra. They've been hard at work bringing the musical to life since auditions were held back in December. 
"It really is an amazing team effort that comes together in an incredibly short amount of time. It's an incredible undertaking for middle schoolers to take on, and yet they consistently deliver" said Director Justin Bird. 
Students have been painting sets led by JDMS Art Teacher Anastasia Arriaga. Students performing in the pit orchestra are being led by JDMS Band Teacher Tony Greene. High School student Izzy Vaverchak is the stage manager, and is overseeing the stage crew.
"Students have been working very hard for months. This production highlights the talented student singers, dancers, actors, and artists of Jamesville-DeWitt Middle School" said Producer Maria Koster. 
The audience can look forward to beautiful handmade sets and whimsical costumes rented from CNY Costumes. You'll see lagoon animals, seagulls, sailors, and of course mermaids! 
Elementary students are in for a treat Wednesday morning. They will get a sneak peek when the cast visits each school to perform promos. 
Tickets can be purchased online or at the door. The lobby will open an hour before each show and the auditorium will open 30 minutes before show time. 
Showtimes:
Friday, March 10 at 7 p.m.
Saturday, March 11 at 1 p.m.