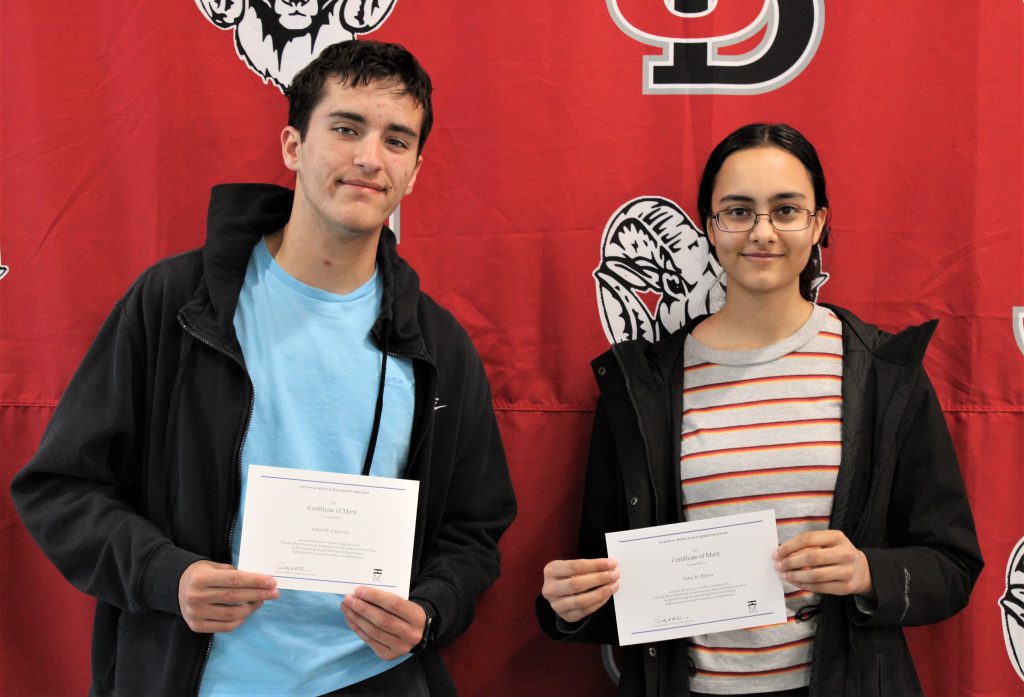 The Jamesville-DeWitt Central School District is proud to announce high school students Aiden Caporaso and Sehej Bajwa were named 2023 National Merit Scholarship finalists. They were presented with a Certificate of Merit on Wednesday, May 24. They were among 18 high school students from across Central New York to make it to the semifinal round. 
To become a finalist, the students and high school officials had to submit a detailed scholarship application in which they provided information about the student's academic record, participation in school and community activities, demonstrated leadership abilities, employment, and honors and awards received.
All finalists will be considered for 7,250 scholarships worth nearly $28 million. The selection process is underway. The winners and schools will be notified through July. 
Congratulations Aiden and Sehej!