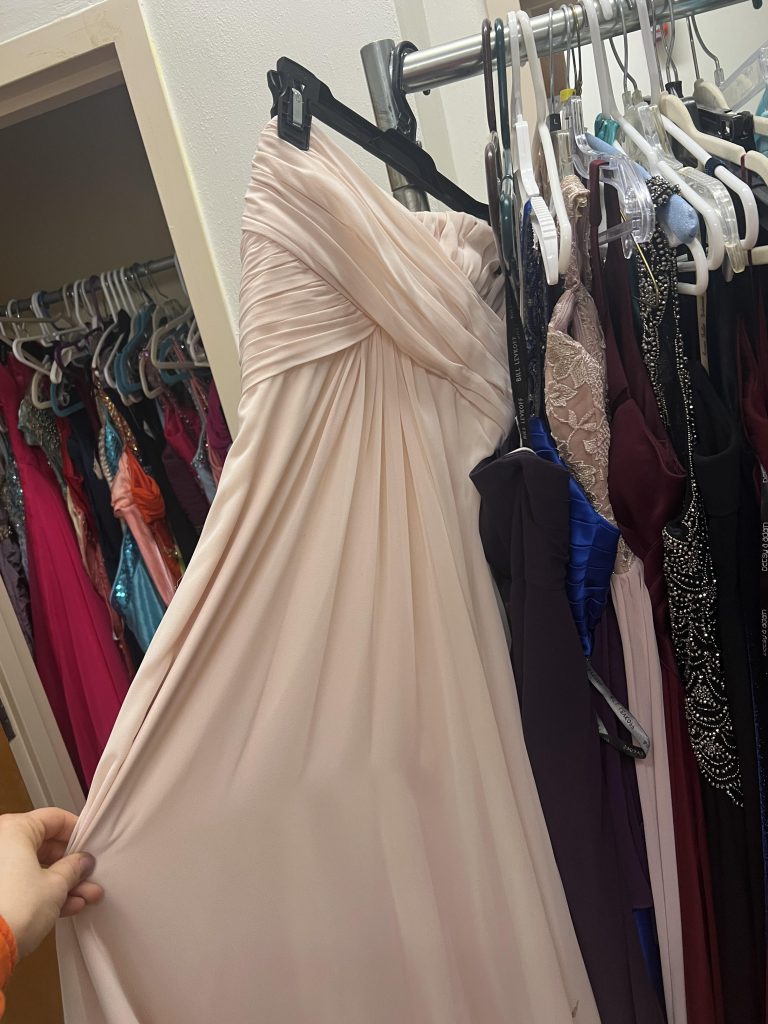 Did you know more than 200 prom dresses are safely tucked away at J-D High School? For more than 20 years, PE teacher Cara Goldberg has helped coordinate the Prom Dress Drive.
The service allows students to borrow dresses and other formal wear items for prom and ball. The collection started with less than 10 dresses and has significantly grown thanks to donations from department stores, local businesses, and even students. There are also a few tuxes available. 
Students can complete their look with available shoes, purses, and costume jewelry. The dresses can be altered to fit. 
Students who want to look through the collection, get involved, or have questions can reach out to Coordinator Cara Goldberg at cgoldberg@jd.cnyric.org.