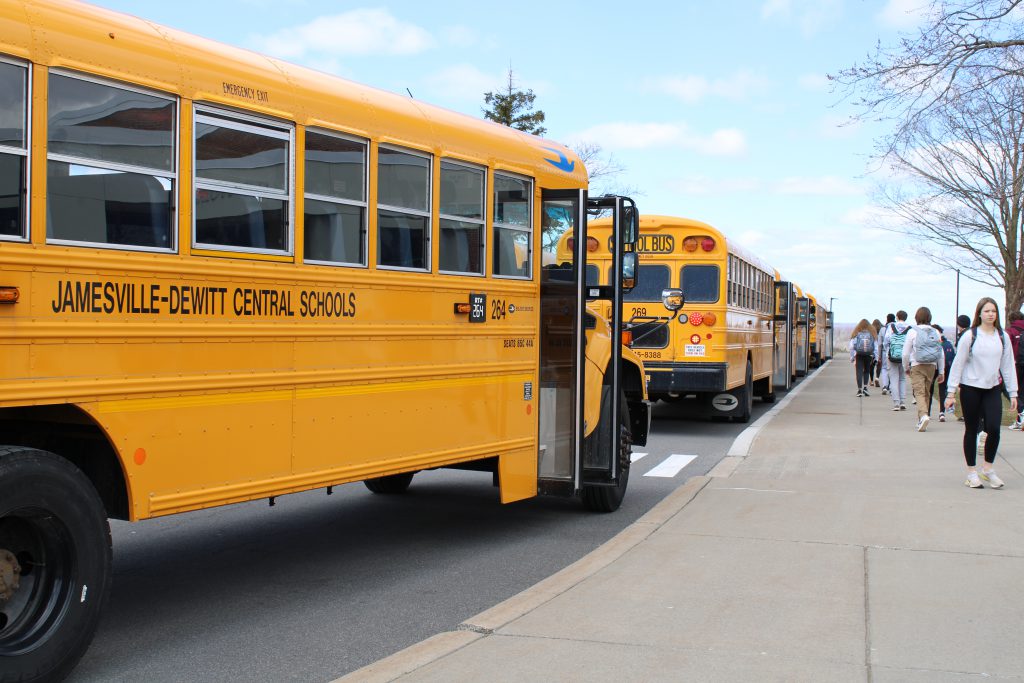 The Jamesville-DeWitt Central School District's bus fleet continues to have an excellent safety record. The fleet recently passed state inspections with a 100% rating. 103 vehicles were inspected. 
"Student and staff transportation safety is a priority for the district. The latest inspection rating is a great indicator of how hard our transportation department works in order to ensure that goal. We appreciate their dedication to our school community, and they should take great pride in this achievement" said Superintendent Peter Smith.  
The J-D Transportation Department serves approximately 2,700 public and private school students, traveling a total of nearly 500,000 miles each year.
The newly approved 2023-24 school budget will help support our transportation team and keep J-D's bus replacement plan on track. The district will add four new buses and an additional vehicle. This will keep maintenance costs low and continue to provide safe transportation for students. 
The New York State Department of Transportation does bus safety inspections twice a year. The district previously earned a 100% passing rate for the 2020-21 school year.