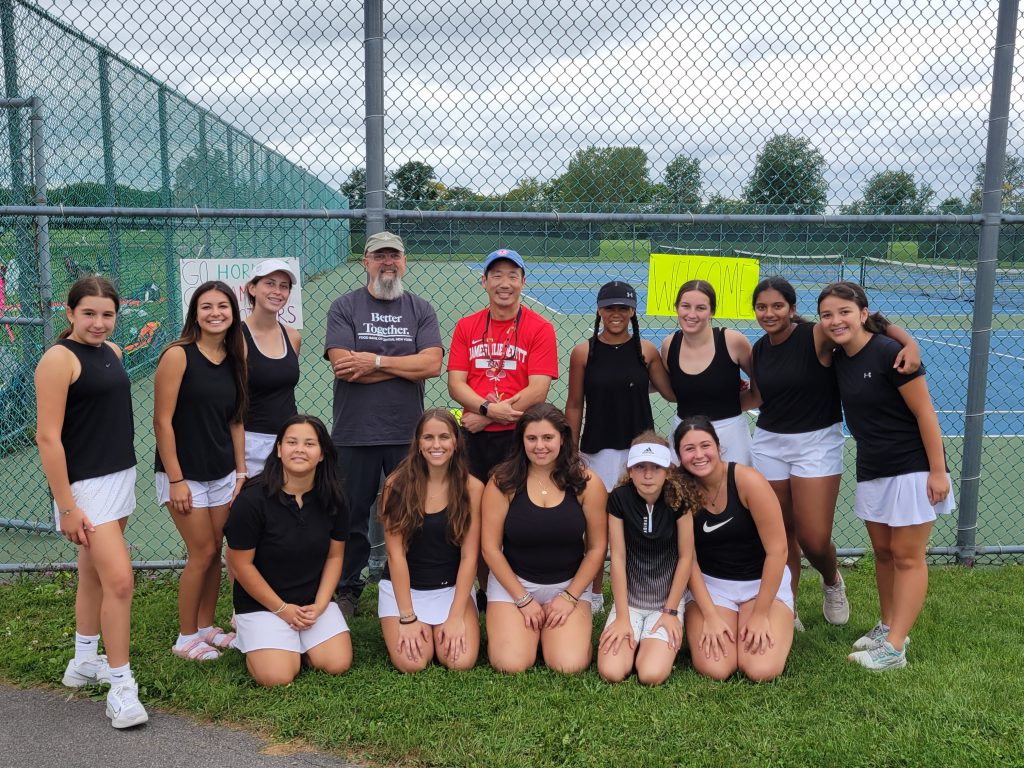 The Jamesville-DeWitt Varsity Girls Tennis team in conjunction with the Varsity Girls Tennis teams at Fayetteville-Manlius and Christian Brothers Academy partnered with the Food Bank of Central New York in a Food and Fund Drive at a charity doubles tournament. It took place at F-M High School on Saturday, September 9.
Several boxes of canned and boxed goods were collected from players at all three schools. The donations weighed in at 330 pounds, wow!
A representative from the Food Bank, Mr. Peter Ricardo, was on hand at the start of the tournament to accept the donations and speak about the impact the organization has on the region.
All three teams scrimmaged that morning as a part of this successful community outreach. Awesome job to everyone involved!