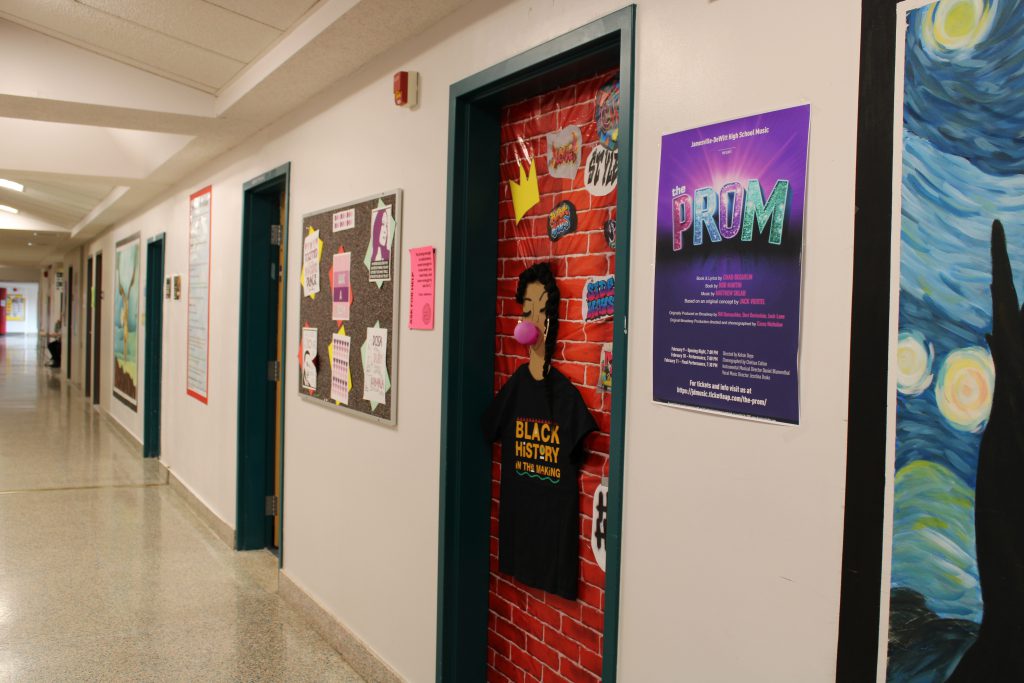 Members of Jamesville-DeWitt High School's UMOJA Club have been hard at work commemorating Black History Month. From a Periodic Table of Black History in the main entryway to various art displays, you can see evidence of their handiwork and creativity throughout the school.
Club UMOJA endeavors to build unity among African-American students, others from culturally diverse backgrounds and the larger JDHS community. And that's what members hope to achieve during a Black History Month Assembly scheduled for February 17.
It will include poems, dance performances, a keynote speech by Syracuse Common Councilor-At Large Rasheada Caldwell, and more. This year's theme is, "What a Great Day to be Alive." Club UMOJA Advisor Mrs. Sabrina Scott hopes students walk away knowing they have a community behind them. 
"We are breaking barriers and stereotypes, while defining our own strengths. We encourage all students to walk with their head held high and to be comfortable in their own skin from day to day and expect our staff to treat every student the same, because we are J-D" said Scott. 
Scott believes the 6th period assembly will be a positive way to kick-off Mid-Winter Recess. It will also serve as a social studies assignment for some students.
Club UMOJA participation is open to all students. There are currently about 18 members.