---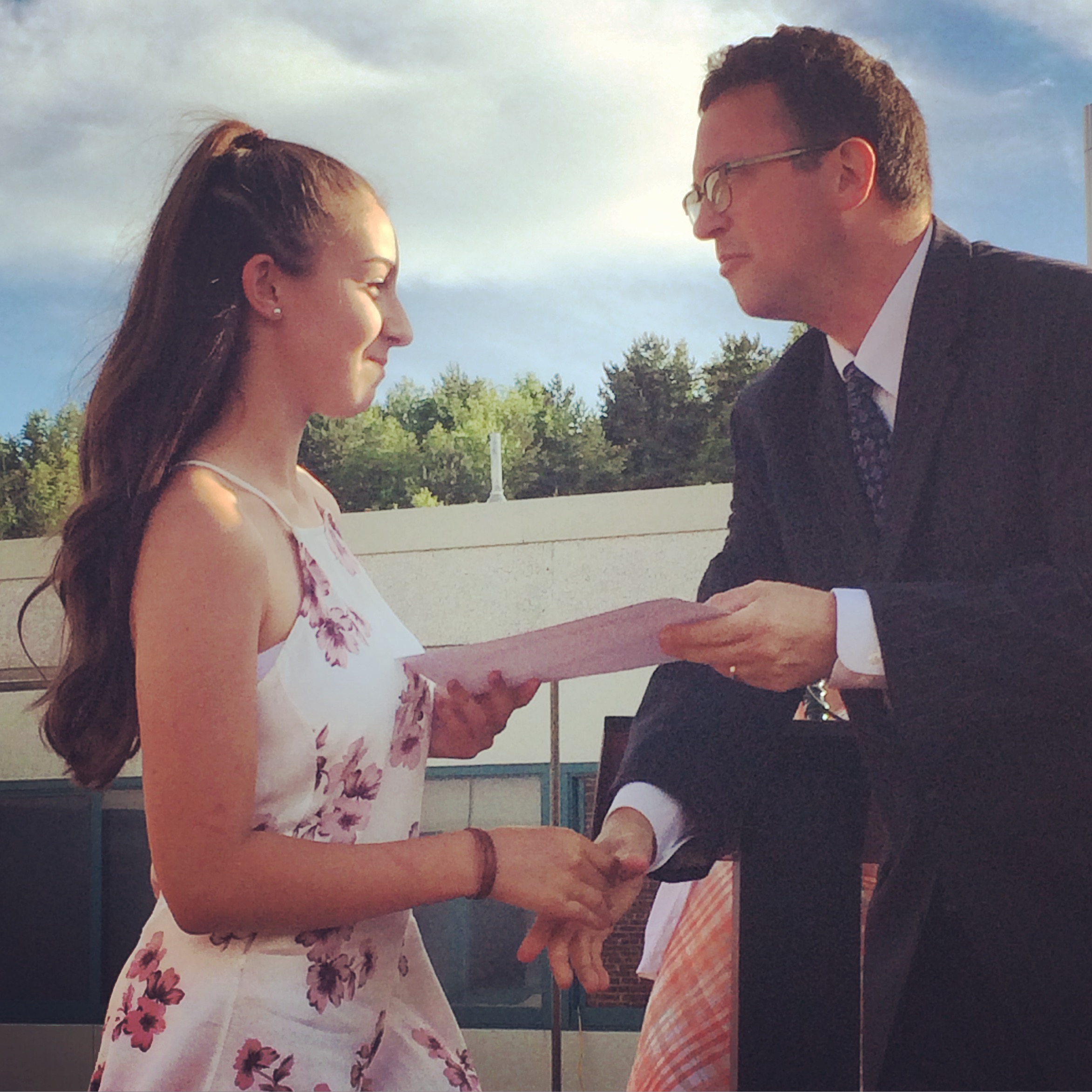 Congratulations to Mr. Andy Eldridge, CNYRIC March 2017 Featured Administrator! Andy, a 20-year veteran educator, has been the principal of Jamesville-DeWitt Middle School for over three years. He previously taught social studies.

What are some of the innovative ways that Andy integrates technology into his leadership?
This is the first school year (2016-2017) that Jamesville-DeWitt Middle School (J-D MS) went to a completely mobile atmosphere for computer usage. Andy helped the school transition its "computer lab" into a technology classroom and maker space. For the past two years, the teachers at the middle school have been working on using computer technology as an effective tool to help students learn curriculum in all areas of study. Instructional technologists from the CNYRIC came to J-D MS to provide an introduction to Google Classroom and Google Apps, and follow-up occurred throughout the next couple of years. Currently, Chromebooks and MacBook Pros are available for teachers and students on mobile carts at every grade level and for special area classrooms. Students also have access to technology within the library and in study hall rooms. Students throughout the school contribute and create professional-level video production announcements using Brightsign technology. The content is put through wireless monitors located in various parts of the building. Teachers and students have book talks with "guest" authors via Google Hangouts and Skype. Classrooms throughout the world have connected to J-D MS through video conferencing. Workshop-style editing and conferencing opportunities occur in Language Arts classes daily. Chromebooks have been essential for students and teachers to modify written work.

"One of the greatest aspects of the endeavor to integrate Google Classroom and Google Apps into our school has been the willingness of teachers to work with the administration on the platform," said Andy.

School management information is shared digitally so that face-to-face meetings allow for discussions about curriculum, instruction, and assessment. Weekly administrator meeting minutes are shared with staff members. Planned budget purchasing for the next academic year is shared through the Google platform. In addition, counselor schedules were created and updated through Google Sites.
How have students and staff benefited from Andy's technology integration initiatives?
To Andy, the benefit from all of the innovative use of technology by teachers is subtle in nature. Having teachers willing to teach outside of the traditional norm is invigorating. For example, Mrs. Colone, a seventh-grade science teacher, used a new app that tied multiple iPads together so that they could communicate wirelessly and simultaneously to the SMARTboard during a lab. In this case, an innovative practice was pioneered that will not only benefit the students in Mrs. Colone's class, but other teachers will be able to piggyback on the pedagogy of the lab and use it in their classrooms. The technology isn't the star of the show, but a means to ensure high-level learning is occurring. Students are learning and demonstrating more critical thinking toward the topics being taught in a more natural environment. The technology isn't off in some lab, it's right there in the classroom.